Welcome to this week's edition of the Social Media Marketing Talk Show, a news show for marketers who want to stay on the leading edge of social media.
On this week's Social Media Marketing Talk Show, we explore Facebook's earnings call along with Zuckerberg's roadmap for the future and Snapchat creative tools. Our special guests include Mari Smith and Jeff Sieh.
Watch the Social Media Marketing Talk Show
If you're new to the show, click on the green "Watch replay" button below and sign in or register to watch our latest episode from Friday, November 2, 2018.
For this week's top stories, you'll find timestamps below that allow you to fast-forward in the replay above.
Facebook Releases 3Q 2018 Earnings Report and Updates on the Future of the Platform: In its quarterly earnings call, Facebook revealed it has 1.49 billion daily active users, 2.29 billion monthly active users, and a total of 2.6 billion monthly active users when you combine Facebook, Messenger, Instagram, and WhatsApp. It also missed revenue projections for the second quarter in a row. (3:30)
Facebook lost another 1 million daily users in Europe and stayed flat in North America as scandals and low engagement with teens come back to bite its business https://t.co/O7tfyIw7Fd tip @Techmeme pic.twitter.com/eCPXh4VMpb

— Josh Constine (@JoshConstine) October 30, 2018
Following the release of the company's 3Q 2018 earnings report, Facebook CEO Mark Zuckerberg noted in a personal post that there's a major shift in the way people are connecting on social media. Facebook emphasized its new focus on private messaging and stories, video, and communities and groups across the ecosystem in the coming year. The company is also continuing to face increased safety and security threats and is working to significantly improve its systems.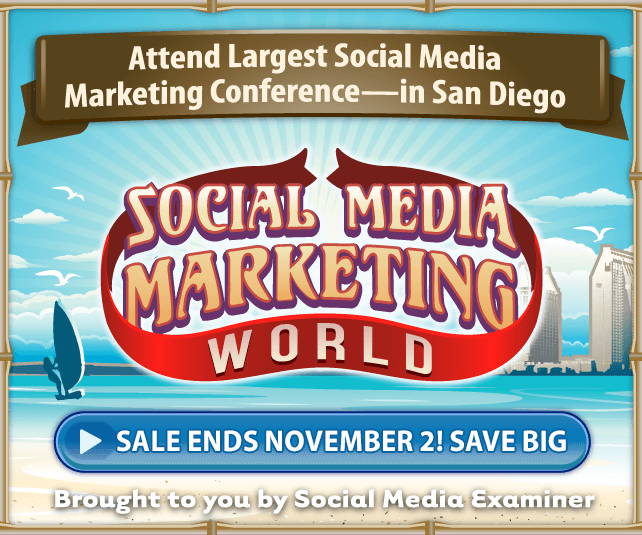 In our conversation with Mari Smith, we discuss Facebook's experimental Stories layout; new and upcoming music integrations for Stories, user profiles, and Lip Sync Live; possible new music video app; and the new Messenger experience.
Snapchat Introduces a Snap Camera App for Desktops: Snapchat debuted Snap Camera, a free desktop application that brings "the fun of Lenses" to Windows and Mac computers. Snap Camera offers thousands of lenses, including classics from Snapchat as well as new designs created by the Lens Creator community through Lens Studio, and syncs with the camera connected to your computer. (41:42)
In addition, Snap Camera works with other video sharing platforms and apps like Skype, Google Hangouts, YouTube, OBS, and more. There's also custom Snap Camera integration just for streaming on Twitch.
Snapchat Adds New Lens Options and Expands Creative Potential: Snapchat rolled out an update to Lens Studio that includes new features, templates, and types of lenses requested by the community. (48:18)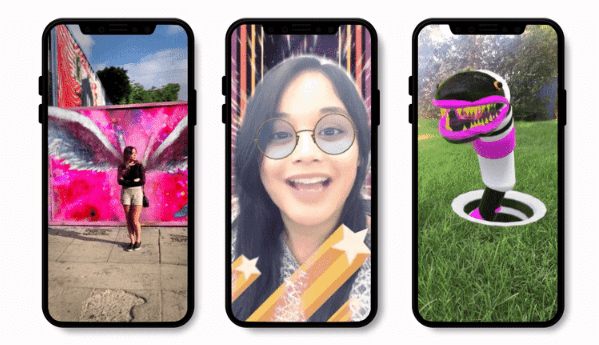 A few weeks ago, Snapchat released Cat Lenses, which let users add filters to their favorite feline's face.
Snapchat now has cat lenses. (Yes, for your cat.) https://t.co/Unk9hToQUL by @sarahintampa pic.twitter.com/OOC3ABQGk5

— TechCrunch (@TechCrunch) October 12, 2018
Other News Mentioned
Want to catch our next show live? Click here to subscribe or add our show to your calendar.